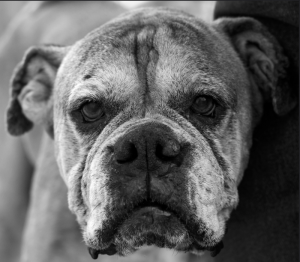 Why choose In-Home Pet Euthanasia?
The word euthanasia is Greek for "good death". In the veterinary clinic setting, pet euthanasia can be a very stressful experience for the pet and family; from the car ride to and the noise and busy pace of a clinic. Helping your pet into the car and out of the car may be very stressful if mobility has become an issue. Having to grieve for your pet in a public place can be very upsetting. At home, your family is able to grieve in privacy and take comfort in one another. Every pet and family is unique and you can decide how you would like your final moments with your beloved pet to be.
Reasons to be at home include:
Less stress for your pet
Less stress for your pet
Privacy during the appointment
The presence of other pets should you choose
Choice of location
Religious freedoms
Privacy afterwards, on your terms
What if I am struggling to determine whether or not it is time?
We are available to schedule a home quality of life evaluation to help aid you in the decision-making process.
Once I have made the decision for in-home euthanasia what other decisions need to be made?
Where and when should pet euthanasia take place?

In the house or outside, maybe under a favorite tree or favorite place? On your pets bed or any place in your home your pet chose to spend their time.

Who should be there?

Loved ones who wish to be present, children if you deem appropriate, other pets or friends of your choosing.

What do I want to do for body aftercare?

Private burial, cremation or necropsy, etc. Cremation sevices are provided either communal or private cremation is available. Please see the aftercare page for more detail.
What to expect?
Initially we will have a phone consultation to establish your needs and help answer any questions you may have or discuss any special requests you may have. Upon arrival Dr. Dave will go over the paperwork and take care of payment beforehand. He will greet your pet and when you are ready he will administer a sedative to help your pet sleep. At this point your pet will be free of any pain or suffering they may have been experiencing.
Once your pet is sleeping deeply he will proceed with euthanasia when you are ready. A solution will be given to gently stop the heart. This usually only takes a few moments and he will let you know when your pet has passed. Although your pet's eyes will remain open and you may hear a few expirations or see muscle twitching; rest assured that your pet has felt no pain and has passed peacefully and gently. You will be able to spend as much private time as needed with your pet before we make the transition to the vehicle if aftercare is desired.
Full Euthanasia Services Include:
Phone consultation
Sedation
Euthanasia
Pet loss literature
Transportation for cremation
Memorial posting on our website
What if my pet has already passed away at home?
We can help provide transportation for cremation services if desired (subject to availability).