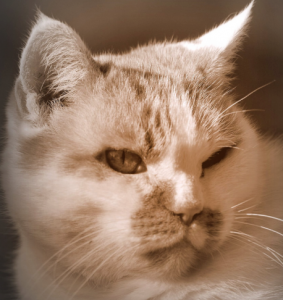 Palliative Care in your home
One benefit of being able to schedule an in-home appointment allows us to meet your pet and perform a physical examination and talk to you in depth about your current health concerns without the added stress of your pet being placed in a clinical setting. Often times the stress of coming to the clinic and being in the clinic can complicate our assessment of your pet.
In addition, Dr. Dave is able to see the home environment and make recommendations to the household that may help to make your pet more comfortable. Our in-home examination and home evaluation helps to allow for a more comprehensive discussion on what care would be best for your pet's situation.
What is pet hospice@home?
Pet hospice@home is care for animals, focused on the patient's and family's needs; on living life as fully as possible until the time of death [with or without intervention]; and on attaining a degree of preparation for death.
Hospice@home begins from the time a pet is faced with a terminal illness and the family has decided not to pursue aggressive diagnostics or treatments. Terminal illnesses and the dying process can be experienced with peace and dignitiy, as the pet rests at home surrounded by its loving family.
Pet hospice@home is focused on caring, not curing. The goals of our hospice@home care are to help support your pet by focusing on providing pain control and physical comfort as well as educational and emotional support for the family until a natural death occurs or the decision for euthanasia is chosen.
Treatment is always specific for your pet but may include:
Pain Management
Arthritis Treatment
Infection Control
Nutritional Therapy
Improving or maintaining appetite
Tumour and Cancer modulation
Wound Care
Household Modifications
Mental Stimulation